Recycle Gifting
Don't throw it away - give it away! Join your local Freecycle and Freegle groups!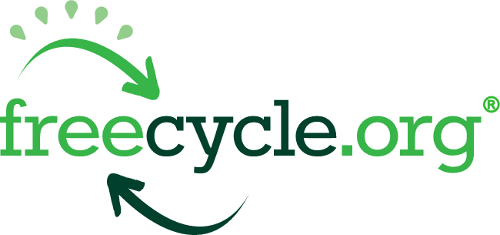 Freecycle (TM) is a website/email system open to everyone who wants to recycle and reuse their unwanted posessions rather than adding to the local landfills. Whether it's a chair, a fax machine, piano or an old door, it can be posted on the website for others to see and express interest in. Nonprofit groups are also welcome to participate. Everything posted must be free.
Visit www.freecycle.org to register and find out more about the Burgess Hill and other local community freecycle groups. Membership is free!
For more information on the Burgess Hill group email: FreecycleBurgessHill@mods.freecycle.org 
Freegle

Freegle is an internet group run by volunteers. It is devoted entirely to keeping useful things out of landfill in Mid Sussex. It is non profit making and is run as a community initiative. It is already used as a resource by schools, charities and community groups in the area. Membership is free and more members are always very welcome. Freegle want to offer as many safe/legal/useful items as possible - from jam jars and unused tins of paint to the larger household items.
To subscribe and for more information please click on the following link:  www.freegle.in/burgesshill
Group Contact: BurgessHillFreegle-volunteers@groups.ilovefreegle.org
For more information on Freegle groups nationwide visit www.ilovefreegle.org